Welcome to the Challenge Tower!!!
Welcome to Solaris, the place to register missions and take up challenges. New missions are posted by members of the staffs or country leaders occasionally and the ryo rewards vary according to difficulty. Some missions require certain number of posts before you can participate, while some have certain requirements within that needs to be accomplished first. Most of the missions are required to be completed solo, but a few would allow you to go in parties. In solo topic missions, double posting is allowed.
This place is not open generally and is for mission RP topics only.
Legend:
Code E: Very Easy
Code D: Easy
Code C: Intermediate
Code B: Hard
Code A: Insane
Code X: Super Insane
Have fun.
Rules and Regulations:
Read before you take a mission:

1.

You can only register in a mission

once

per character, and regardless of the result, you can not repeat the same mission again unless stated otherwise. Also remember that a mission is open for everyone. Even if someone already registered for that mission, you can still do so.

You can be in 5 mission topics at a time.

2.

Before creating a topic for the mission, make sure to meet the requirements of that mission. Regardless of whether you're joining an existing mission topic or starting your own,

you HAVE to post under the mission to register for one.

You will then have to wait for a legit person to approve before you can go ahead and do the mission.

Site Wide missions and Special Missions can only be approved by the staffs. Guild and Group Missions can be approved and cleared by the group or guild leader, or in case of their absence or inactivity, the staffs. Country missions can be approved and cleared by the country leader of the country mission concerned or in case of their absence or inactivity, the staffs.

3.

ALWAYS label your mission topic as such: "[Mission] (then whatever title you wish) (Open/Closed)"

4.

Some missions are held in one of the forums of the site. If this is the case, create your topic in that forum (ie, Garden of Haven.. or Alteria.. etc.). If the location is unknown and is considered a random part of Haven, then we suggest you create your topic in The Mission Tower inside Solaris.

5.

In topics with two or more participants, the 24 hour rule is usually not applied. So choose your RP buddies carefully. In solo topic missions, double posting is allowed.

6.

After you've completed a mission, simply post under the thread of the mission topic the link of your competed mission to claim your reward.
If your mission tells you to create your mission thread in The Mission Tower, you can find it
>>>HERE<<<
.
~ credits go to Talia for the idea and Galvesar for choosing the pic ~
---------------------------
Mission Creation Template:

Title of the Mission

Difficulty:

(Code E, D, C, B, or A)

Reward:

(how much ryo? or are you giving abilities/weapon slots instead?)

Requirements:

(accomplished by members before they can register in the mission)

Description:

(tell the story of what happened as well as the details and requirements to complete the mission)

Remember that the staff should approve the existence of your mission first before members could request to do the mission!

Code:

[center][b][size=16]Title of the Mission[/size][/b]

[b]Difficulty:[/b]
[b]Reward:[/b]
[b]Requirements:[/b]
[b]Description:[/b][/center]
Uniform and Default Mission Rewards:



Uniform and Default Mission Rewards
This applies to staff-made missions, country missions, and guild / group missions.

Code E - 35k,
Code D - 50k
Code C - 80k
Code B - 100k
Code A - 200-300k
Code X - 500k - 1mil

Bounties:
Bounties shall be in the same amount of the ryo reward or lower + ryo reward.


_________________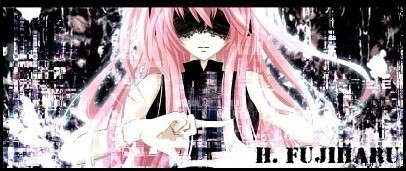 Notes:

Faceclaim:

Luka Megurine (Vocaloid)

Lightning (FFXIII)

The 3 Other Personalities:

~ Hikaru ~

Strength: Excellent

Speed: Below Average

Stamina: Average

Energy Source: Great

Intelligence: Poor

~ Fumiko ~

Strength: Poor

Speed: Excellent

Stamina: Below Average

Energy Source: Below Average

Intelligence: Excellent

~ Misora ~

Strength: Great

Speed: Great

Stamina: Average

Energy Source: Average

Intelligence: Poor
Administrator





Posts

: 1291


Money/Ryo

: 7932106



---
Permissions in this forum:
You
cannot
reply to topics in this forum