the rules of the game are simple. First rule nobody wins, second rule you lose if you say, see, or hear the game. You must say it to people to make them loose. thanks to epicartifex for reminding me the other rule. Which is thinking about it means you also lose. Only chuck norris can win the game. To anyone who reads this you lost the game. So did i
Last edited by Franedu on Wed Mar 28, 2012 3:23 pm; edited 1 time in total
So did u for even mentioning it xP
_________________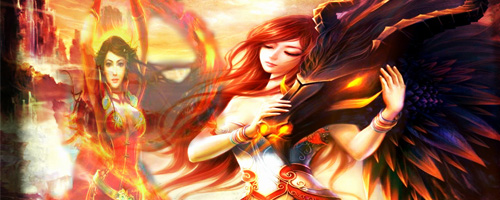 ~*Theme Song*~
~*Battle Theme *~
~*Rei & Aoi's Theme <3*~
Member




Posts

: 1506


Money/Ryo

: 2084883



I know its like a kamikaze attack if you think about it. Both of you get taken down.




_________________


http://m.youtube.com/#/watch?desktop_uri=%2Fwatch%3Fv%3D9VHpF3zlsEU&v=9VHpF3zlsEU&gl=US

victory theme

battle theme
my purpose as a l'ceith is to protect everyone. i will not become a fal'ceith slave

Foolish children of man
The crime you committed is grievous indeed

The arbiter of time serves the goddess of death install her merciless splendor
All mortal being stand as equal when they receive their ultimate judgement

Only the most powerful is chosen to pass this sentence

Your sins is your arrogance
Such hubris to think you could challenge me

Drown in seas of blood writhe in infernal flame and suffer internal torment

Your punishment awaits
Why did you put up a thread about it?

The second I saw this in my threads since last visit tab, I uttered profanity, as I promptly lost the game.

And now I've just updated it, since it's not at the top of the queue, to screw over more people.
Tyvm.
It's not just seeing, hearing or saying it. Thinking about it makes you lose it. It's also a rule that, if you lose the game, you are to announce out loud that you have just done so, resulting in more losses for the people around you.

I don't play it though, it's boring.
_________________
Member




Posts

: 93


Money/Ryo

: 478403



kk thnx for the other rule i forgot to put.
you all lost the game




_________________


http://m.youtube.com/#/watch?desktop_uri=%2Fwatch%3Fv%3D9VHpF3zlsEU&v=9VHpF3zlsEU&gl=US

victory theme

battle theme
my purpose as a l'ceith is to protect everyone. i will not become a fal'ceith slave

Foolish children of man
The crime you committed is grievous indeed

The arbiter of time serves the goddess of death install her merciless splendor
All mortal being stand as equal when they receive their ultimate judgement

Only the most powerful is chosen to pass this sentence

Your sins is your arrogance
Such hubris to think you could challenge me

Drown in seas of blood writhe in infernal flame and suffer internal torment

Your punishment awaits
Seems like a boring game.
Member




Posts

: 2449


Money/Ryo

: 182700



_________________

Ecenius's Theme
---
~Under Star~

Member




Posts

: 1072


Money/Ryo

: 1643502



Hey. I resent that. I'm sure some people would have a lot of fun playing with me.
Member




Posts

: 2449


Money/Ryo

: 182700



LAWL

Bump yall still lost
_________________
You are Red/Blue!
Take The Magic Dual Colour Test - Beta today!
Member




Posts

: 163


Money/Ryo

: 185000



What if urban blind and deaf





_________________


http://m.youtube.com/#/watch?desktop_uri=%2Fwatch%3Fv%3D9VHpF3zlsEU&v=9VHpF3zlsEU&gl=US

victory theme

battle theme
my purpose as a l'ceith is to protect everyone. i will not become a fal'ceith slave

Foolish children of man
The crime you committed is grievous indeed

The arbiter of time serves the goddess of death install her merciless splendor
All mortal being stand as equal when they receive their ultimate judgement

Only the most powerful is chosen to pass this sentence

Your sins is your arrogance
Such hubris to think you could challenge me

Drown in seas of blood writhe in infernal flame and suffer internal torment

Your punishment awaits
---
Permissions in this forum:
You
cannot
reply to topics in this forum