The Princess Is In Another Castle
---
Username:

Password:


2>
©
Copyright
RPG Haven 2011-2013

Owner - Haven Admin

Creations, posts, ideas, and information from this site are copyrighted to their respective creators and owners. Content may not be taken or used without their permission. Violation of this rule is considered plagiarism.


©

All Rights Reserved.




RPG Haven is licensed under a
Creative Commons Attribution-NonCommercial-NoDerivs 3.0 Unported License
.
Name: Atomic Force Compressors
Appearance: Ten pairs of thimble-like cylinders which are DNA-compatible and fit only Tirdelck's fingers. Each have a small hole at the flat tip which are ringed with chrome and a micro-processor around the middle section. Black in colour, sleek and luminescent. Mass at around 200gm per AFC.
Type: Magical Enhancers
Ability: They amplify the energy generated by Tirdelck himself, and channel these into the nearest atoms, and a chain effect which takes place in split-nanoseconds compresses all the particles in the 5m vicinity for any purpose Tirdelck desires. Enables Tirdelck to defend himself optimally as he will not be equipped with the means to overcome so gigantic a force as atomic resistance without these AFCs. Hurts opponents with lower stamina than the average of Tirdelck's ES and INT stats, thought the most serious injury that can occur is shattering of ribcages. Main objective is to cause distraction and decrease opponent's ability to injure Tirdelck. Non-spell usage requires two post cooldown for the particles to return to normal state and the AFCs to recharge.
Weakness: Should any one AFC be damaged, the entire set will malfunction as they work on the basis of one source of power, which is Tirdelck. Also greatly dims Tirdelck's senses when in use.
Extras:The AFCs greatly enhance Tirdelck's abilities/spells which are associated with compression of air particles(which is about all of them) as that is their main purpose. Without his AFCs, Tirdelck isn't really able to generate the natural impact these spells should have. Also, if anyone else without his DNA attempt to put on the AFCs, a recorded verbal warning will be sounded and the AFCs will explode within 5 seconds of the warning.
Shop Link:Freebie Slot

Name: Gamma Blaster
Appearance: A 85cm gunlike weapon with two triggers, one at the front and one at the back, silver in colour and a cylindrical barrel. Rectangular mini-computer above rear trigger. Laser sight to the right side of the barrel.
Type: Concentrated-radiation generating blaster
Ability: A weapon Tirdelck always has in case his magical abilities are incapacitated, Tirdelck has been training his physical abilities just to integrate this military-style weapon into his arsenal. The Gamma Blaster does not shoot bullets or concentrated rays of light, but instead deadly gamma rays which snake into the opponent's body which with...
One hits- Opponent experiences nausea/headache and distraction
Two hits- Light radiation sickness causes opponent to stagger and decreases resistance greatly
Three hits- Opponent experiences moderate pain
Four hits- Excruciating pain
Five hits- Incapacitates opponent
These rays, however, have been doctored by Tirdelck himself to have an atomic half-life of 3 minutes, which is a rapid rate of decay, so that it does not pose a danger to anyone besides his enemy. The laser sight integrates with the computer to eliminate all external factors like wind, magnetism which may attract the rays off course and produce a deadly aim which even a novice shooter can master. The blaster takes a long time to generate gamma waves of sufficient frequency to deal damage, meaning it can only be shot once per post.Uses Tirdelck's Strength and ES average to overcome his opponent's Speed and Stamina average. Every level exceeding his own stats will reduce effectiveness by half (e.g. Two hits for nausea)
Weakness: Extremely heavy as producing doctored gamma rays is no small matter. Try as he can to reduce the weight, Tirdelck could only go as far as 4.8 kilogrammes. Hence the earnest physical training to sustain this load. Besides depending on Tirdelck's weak strength stat instead of his outstanding INT, the blaster also prevent's Tirdelcks magical cooldowns from progressing as radiation prevents surrounding particles from returning to normal state.
Extras: This weapon was a suggestion by one of Tirdelck's affliates, who noticed Tirdelck's over-reliance on atomic science/magic against opponents. This backup's trustiness heavily depends on whether should Tirdelck succeed in his training programme.
Shop Link: Freebie slot
Last edited by Sir.Tirdelck on Thu Aug 23, 2012 1:39 am; edited 4 times in total
Here to check your weapons too. Let's see what you have.
Atomic Force Compressors
--It's just fine, but let me see if I'm understanding this right. This weapon essentially does nothing but limit your ability to use spells? If that's a case then you don't have to use a weapon slot on this-- limiters are perfectly fine as miscellaneous items and it looks like that is what this is in case you wanted to use a weapon slot for something else. If you want to keep it as a weapon then that's fine too. Please correct me if I'm wrong though.
Gamma Blaster
--Instead of using minutes to measure the decay; you something like a chart with the amount of posts it takes to hurt someone to some degree or damage calculations since this kind of thing is largely based on interpretation unless you detail the effect of your weapon a bit better. My suggestion would be to type down how long it takes for the gamma to take effect or how many shots are needed to hurt somebody to some particular degree. Something like "1 hit - Fatigue; 2 hits - Nausea; 3 hits - Slight internal damaging" and so on. As long as it better explains how the gamma actually works.
The laser sight integrates with the computer to produce a deadly aim which even a novice shooter can master.
--More detail on the quote above. What does the computer do exactly? It sounds like it can pinpoint where someone's position is in order to lock on and find its target; in which case that would count as another ability to the weapon which I can't allow.
--I need you to give me the amount of posts it takes to go through the process of firing off another shot. If it continuously fires without needing to wait, then I need a shot count to dictate how many times you can use it before needing to reload or refresh it. I just need something that limits you from using this as a never-ending stream of attacks. This can go underneath your weaknesses section along with what you already have under there.
--The weakness you have now seems iffy to me. If the weakness is in the weapon's weight, then wouldn't he have trouble walking around with it as well which would inhibit his speed? Or does this only apply to when he actually is using it?
I'm around all day if you have any questions.

Guest

Guest





Sorry for not forgetting about the weapon itself, but the AFCs, besides enhancing Tirdelck's spells, can also compress atoms and throw them at opponents, but unlike his spells which deal with specific atoms and specific ranges, the AFCs are greatly reduced in ability and will not affect opponents as much as the spells do.

As for the Gamma Blaster, the rate of decay is just to decrease the danger at which nuclear radiation would put the Haven people at or else I wouldn't be approved, surely. I listed the damage it can do, which is pretty light, since it's not Tirdelck's main weapon. And, yeah, Tirdelck walks slowly even if he's just carrying the weapon. That's why he's training himself, or in other words, saving ryos to buy strength stats.
I'm okay with the first weapon now so long as you do enforce the weakness your weapon gives you while using them.

As for the Gamma gun, if you could move Unconscious and Life-Threatening Injuries at least a single post up and put something else in that third hit I'll be perfectly happy with this gun. The difference between two hits and three hits as it is right now is a huge gap. It's much much more passable now that those damage calculations have been put in though. Thank you! Once you make those changes, I'm handing this application off to an admin to approve it.

Guest

Guest





Okay I kicked the life-threatening sickness out and added pain as well as the stagnant-cooldown weakness. Thanks for balancing my weapon.
It looks great, though you handicapped yourself even more than I required. I did talk to you about that though and you were fine with it so if that's what you want then that's fine. :)

*Recommended for Approval*

Guest

Guest





Another application nicely evaluated, Kokuro(I feel like Yen saying that xD)
Approved until stated otherwise.\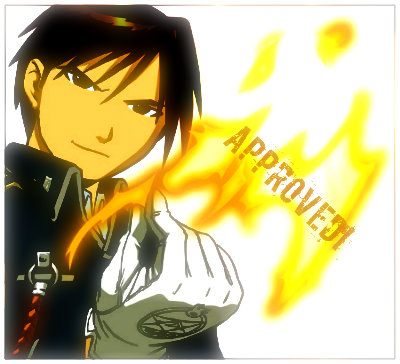 Guest

Guest





Moved to archives due to inactivity
_________________
Portraits by Farewell, My Love
Fighting Theme
Peace Theme
Sad Theme
Angry Theme
Main Theme
Member




Posts

: 274


Money/Ryo

: 510804

Character Profile
Ranks: Civilian
Statistics:


Leader of Alteria





Posts

: 599


Money/Ryo

: 9742608

Character Profile
Ranks: Country Leader
Statistics:


---
Permissions in this forum:
You
cannot
reply to topics in this forum