im losing net for awhile due to crazy roaming charges i need to upgrade my internet to a standard satellite setup so i get regular fees and no limits so i cant say for certain how long it will be till install hopefully no longer then 1 week.. hopefully a lot sooner then that.... for my thread i was in im sorry ill have to be ignored till i can return sorry everyone i hate to have to leave but i got to get this sorted and quickly it came up suddenly again..this sux hard core!!!

To everyone its so awesome to see you all again!!! and ill be back shortly.... i had a feeling this would happen... ill just have to git er done!
\\m//

-That crazy necrobro
_________________
When the bleeding slows, preparation for decapitation can be started.
Continue the cut to the throat around the entire neck, from the jawline to the back of the skull.
Once muscle and ligament have been sliced away, the head can be cleanly removed by gripping it on either side and twisting it off, separation occurring where the spinal cord meets the skull.
Galvesar's Theme songs:


Main Theme Song
Dawn of Ashes - The Ancient Draining-Room
Alternative Main Theme
Dawn of Ashes - Farewell to the flesh
Battle Theme
The Autumn Offering - Hessian Blade
Xul Tegas Form Theme's
Icarnia - Where fallen apostles assemble

Member




Posts

: 395


Money/Ryo

: 375718

Character Profile
Ranks: Outlaw
Statistics:


Don't worry man, we'll still be here. Hang in there bro, (and maybe upgrade to google fiberoptics internet ;O)
_________________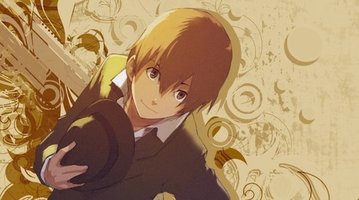 Me, Myself, and I
Raum's Ever-changing Theme (Updated: 4/4/2013)
Tetragrammaton:

Credits to galvesar, the metalest necrobro ever!
The Workaholic





Posts

: 685


Money/Ryo

: 553472



Don't you worry bro, the topic's been put on hold till you get back.
_________________
Kurt Rawson, Bringer of Justice, leader of Forge.
Kurt- Armor Form
Spoiler:
Haven's Pyromaniac





Posts

: 398


Money/Ryo

: 264200



Damn that necro guy. >_>

Galve, come back fast. After all, we never did have a formal intro
NUUUUHHHHHH TT_TT !!!! *Overdramatically falls to his knees and raises his clenched fists to the sky*

... Oh well, shit happens... I hope you can come back soon :3

_________________
Main Theme: Kill Your Heroes
Battle theme (Main form): Knights of Cydonia
Battle theme (Ascension: Truth): Hunting for Witches
Battle theme (Ascension: Boundless): Wings Of A Butterfly
Battle theme (Ascension: Last Hope): Oblivion
Battle theme (Ascension: The Freed): Orphan Anthem 86'd
Member




Posts

: 1535


Money/Ryo

: 782500



---
Permissions in this forum:
You
cannot
reply to topics in this forum