Name:
Skyhook
Appearance:
Spoiler:
Spoiler:
Type:
Skyhook?...
Weapon Skill:
While the weapon itself rotates to high enough speeds to rip through flesh and bone, the real ability revolves around the inner mechanical workings. Developed with the intention of gripping flexible metal zip-lines, the hook also has a function that allows the user to increase or decrease the viscosity of the air around it. Now you're wondering, "What does that do for me?" Well here are some prime examples:
Increasing Viscosity of Air: The air itself can be pocketed by the hook and released for a large "explosion-like" effect. If used in close range, acts like a shotgun blast, capable of causing a force so explosive that it can lift targets off of the ground and send them flying back.
Decreasing Viscosity of Air: Matter that travels through the modified air flow have their velocity ultimately increased and travel at higher speeds. (Ex: Punches fly MUCH faster, swords swing at higher speeds with less effort. About half the effort is needed for a normal attack)
Weakness:
The Skyhook's magical runic alterations are still in a crude stage, and viscosity of the air can only be modified ONE way every post. Once the user has raised or lowered it, it cannot be changed until the user's next post. The effect's range is approximately 1 meter surrounding the user.
Extras:
The Skyhook is capable of latching onto zip-lines mainly utilized by "the Vox", Luna's Head Airship in the Sky Division.
RP Link:
Group Free
_________________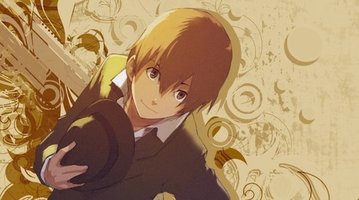 Me, Myself, and I
Raum's Ever-changing Theme (Updated: 4/4/2013)
Tetragrammaton:

Credits to galvesar, the metalest necrobro ever!
The Workaholic





Posts

: 685


Money/Ryo

: 553472




Member




Posts

: 1399


Money/Ryo

: 956315



---
Permissions in this forum:
You
cannot
reply to topics in this forum