The Princess Is In Another Castle
---
Username:

Password:


2>
©
Copyright
RPG Haven 2011-2013

Owner - Haven Admin

Creations, posts, ideas, and information from this site are copyrighted to their respective creators and owners. Content may not be taken or used without their permission. Violation of this rule is considered plagiarism.


©

All Rights Reserved.




RPG Haven is licensed under a
Creative Commons Attribution-NonCommercial-NoDerivs 3.0 Unported License
.
Awfully sorry, but I'll be gone for a week or two, since my igcse's are coming up. Surge, Cort, galv, just presume Kurt has been hit by the bolt and is paralyzed, and cort may beat him up. Crimson Shadows may skip Scott, since he isn't really yhat important in the post.

Really sorry, I wish I could avoid this, but my future's on stake here.
_________________
Kurt Rawson, Bringer of Justice, leader of Forge.
Kurt- Armor Form
Spoiler:
Haven's Pyromaniac





Posts

: 398


Money/Ryo

: 264200

Character Profile
Ranks: Country Leader
Statistics:


Its no trouble Kurt bro -! You do what you gotta do im sure Surge Nero and i can wait so i wanna wish you the best of luck man also when you get back you should do some missions with Gryph cause hes a total good guy will be a quick way to get the funding to start a group for heroes see ya soon dude
_________________
When the bleeding slows, preparation for decapitation can be started.
Continue the cut to the throat around the entire neck, from the jawline to the back of the skull.
Once muscle and ligament have been sliced away, the head can be cleanly removed by gripping it on either side and twisting it off, separation occurring where the spinal cord meets the skull.
Galvesar's Theme songs:


Main Theme Song
Dawn of Ashes - The Ancient Draining-Room
Alternative Main Theme
Dawn of Ashes - Farewell to the flesh
Battle Theme
The Autumn Offering - Hessian Blade
Xul Tegas Form Theme's
Icarnia - Where fallen apostles assemble

Member




Posts

: 395


Money/Ryo

: 375718

Character Profile
Ranks: Outlaw
Statistics:


Well I'll let the decision fall on the other participants, just to be fair. Good luck out there buddy!
Leader of Alteria





Posts

: 599


Money/Ryo

: 9742608

Character Profile
Ranks: Country Leader
Statistics:


Good luck with igcse and other school / RL stuff! We'll be waiting for your return~

Guest

Guest





_________________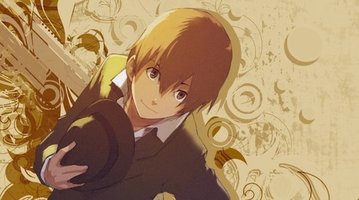 Me, Myself, and I
Raum's Ever-changing Theme (Updated: 4/4/2013)
Tetragrammaton:

Credits to galvesar, the metalest necrobro ever!
The Workaholic





Posts

: 685


Money/Ryo

: 553472

Character Profile
Ranks: Overlord
Statistics:


Well, I never truly left (this site's so damn addictive!), but I'm back anyways (for another two weeks before I may go again....)
_________________
Kurt Rawson, Bringer of Justice, leader of Forge.
Kurt- Armor Form
Spoiler:
Haven's Pyromaniac





Posts

: 398


Money/Ryo

: 264200

Character Profile
Ranks: Country Leader
Statistics:


---
Permissions in this forum:
You
cannot
reply to topics in this forum