I'm a person..
A creepy person...
New to rp, so I am sorry.
I have quite possibly too much time on my hands, and i saw this site on an add of an rp site based on an anime I hate. I stay there because I love the people.
I'm bored, so hey... But you know what? Eh. I am also sorry. So.. uh... Let me try to get used to this stuff. I want to RP. I need to improve my writing skills, and stuff... for... Eh... Fan-fiction purposes?...
So.. uh... You can call me Zig? Ziggy? Zeig? Zeigleif? I don't know...
I'm a Kaito lover, and enthusiast? I also wish to be a bird-man... a beautiful bird man. Because birds.
Speaking of birds.. Hatoful Boyfriend ewe Yeah... Pigeon dating simulators ftw?
Is this a good introduction? Good enough for me. I tend to ramble.
HEY THERE!
Member




Posts

: 2


Money/Ryo

: 8000



HEY THERE
Rambling is nice, I like rambling. Zeig or Ziggy works fine with me, I've got a lot of "Z's" to remember here on this site, so eventually Ill fit you into a fancy awesome nickname, yay! Also no need to be sorry, improvement is fine. Hell, everyone usually has something they need to improve when RPing (I, myself, am no exception). Anyways, welcome! My name is Raum, you can call meh Raum or Raumulus or something pertaining to the letter "R". I hope you find yourself comfortable here, so if you need any help don't be afraid to let me or another staff know!

Also, birds are nice. I like songbirds. Yay.
_________________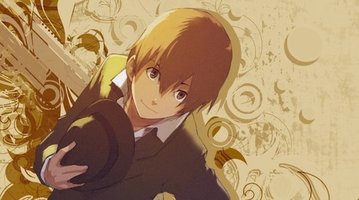 Me, Myself, and I
Raum's Ever-changing Theme (Updated: 4/4/2013)
Tetragrammaton:

Credits to galvesar, the metalest necrobro ever!
The Workaholic





Posts

: 685


Money/Ryo

: 553472



Hello person. I'm glad to see more humans here. I myself am a tree.

It's always good to have something to improve on, I myself need to improve my writing in the fact that I write like a tree rather than a human, and it comes off as slightly stilted. I feel the love of birds is strong in you, as I myself have an alt that can turn into a bird. We shall get along, unless you make a habit of defecating in my branches.
Administrator





Posts

: 964


Money/Ryo

: 9000



_________________
Theme Song
http://www.youtube.com/watch?v=P-RdTjI5bmg
I'm like a broken tool; Worthless for the job I was meant to serve.
Leader of Forge





Posts

: 697


Money/Ryo

: 241500



[Insert long-winded introduction here.]

And Welcome to Haven!
Retired Staff





Posts

: 1268


Money/Ryo

: 999444



Well hello there! That was certainly an...interesting introduction. You can call me Noose, Ember, Eleftheria, Aigou...I could list more things you could call me but I'd get yelled at for using those words. It's nice to meet you and welcome to Haven! Don't worry I only bite once....unless your into that
_________________
Member




Posts

: 106


Money/Ryo

: 1317300



I kill people! Wussup! :D
I mean.... Hi.
_________________

Ecenius's Theme
---
~Under Star~

Member




Posts

: 1072


Money/Ryo

: 1643502



Ziggy ~!!

welcome to the special cauldron of crazy that is Haven XD you'll fit right in here Nice to meet ya names Galvesar and im a moderator here XD

Well if there is anything i can do or any questions you have let me know other then that have a rocking time and welcome to the site~!
_________________
When the bleeding slows, preparation for decapitation can be started.
Continue the cut to the throat around the entire neck, from the jawline to the back of the skull.
Once muscle and ligament have been sliced away, the head can be cleanly removed by gripping it on either side and twisting it off, separation occurring where the spinal cord meets the skull.
Galvesar's Theme songs:
Member




Posts

: 395


Money/Ryo

: 375718

Character Profile
Ranks: Outlaw
Statistics:


---
Permissions in this forum:
You
cannot
reply to topics in this forum