The Princess Is In Another Castle
---
Username:

Password:


2>
©
Copyright
RPG Haven 2011-2013

Owner - Haven Admin

Creations, posts, ideas, and information from this site are copyrighted to their respective creators and owners. Content may not be taken or used without their permission. Violation of this rule is considered plagiarism.


©

All Rights Reserved.




RPG Haven is licensed under a
Creative Commons Attribution-NonCommercial-NoDerivs 3.0 Unported License
.
Does anyone here have it? It's the next game in line I'm really looking forward to playing, and we're all of considerable intelligence here. I was hoping to inquire towards the quality of the game and hear about it from my peers.
Member




Posts

: 66


Money/Ryo

: 241000

Character Profile
Ranks: Civilian
Statistics:


Yeah Waltz, I have it. It's great. Have you played any other games part of the franchise?
_________________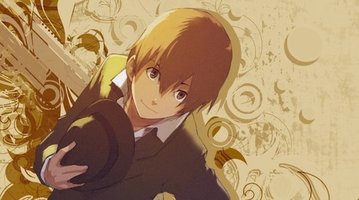 Me, Myself, and I
Raum's Ever-changing Theme (Updated: 4/4/2013)
Tetragrammaton:

Credits to galvesar, the metalest necrobro ever!
The Workaholic





Posts

: 685


Money/Ryo

: 553472

Character Profile
Ranks: Overlord
Statistics:


Oh yeah, many. So you'd recommend buying Awakening?

I liked FE4, FE8, FE:POR and FE:RD quite a bit.
Member




Posts

: 66


Money/Ryo

: 241000

Character Profile
Ranks: Civilian
Statistics:


---
Permissions in this forum:
You
cannot
reply to topics in this forum